When your product leaves our facility, it needs a few additional steps in order to be ready for the clinic. These steps can also be provided by BioConnection. Depending on your needs and requirements, we can setup the further chain into the clinic. It's a total package!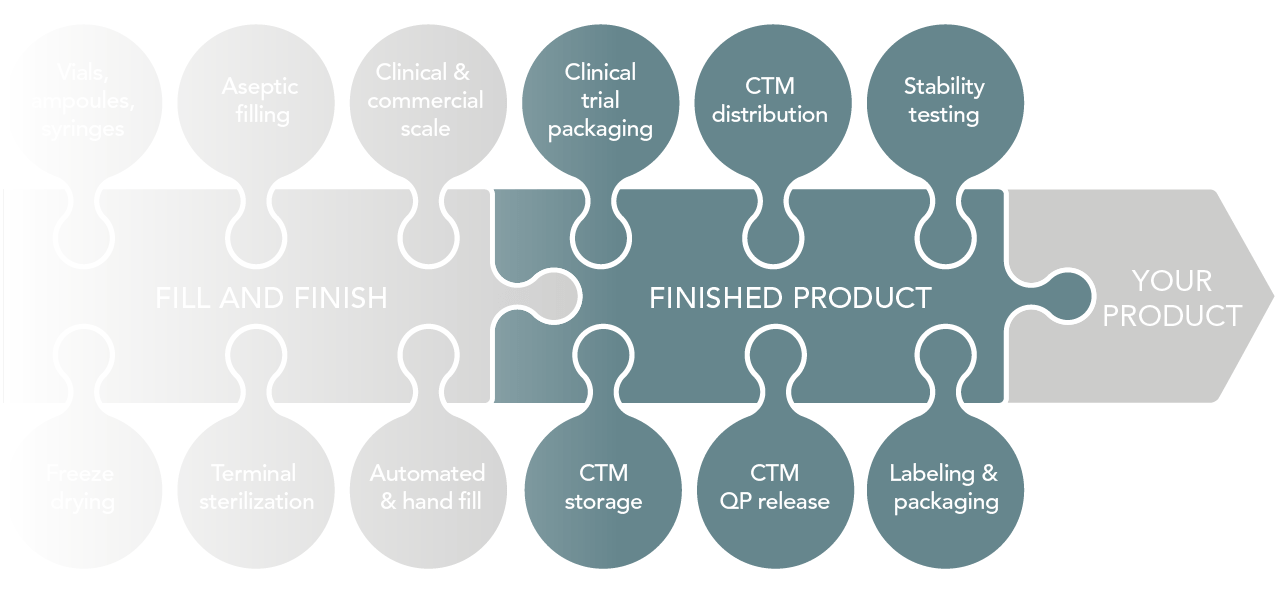 What we offer:
Labeling
Clinical trial packaging
QP release
Stability testing
Storage and distribution
The whole chain or a part: you are in control
By providing not only the manufacturing but also development and the follow-up services, we can bring your product from lab bench into the clinic. It's as easy as that! But if you only need certain parts of this pallet of services, feel free to only use the ones you need. With BioConnection you are in control and you can make optimal use of our flexibility. Just contact us and make an appointment to talk about your drug product needs.
Drug product development
Formulation development
Process and analytical development & validation
Lyo-cycle development and/or optimization
Transfer and scale-up to clinic
Transfer and scale-up to market
Freeze drying
Shelf areas ranging from 3 m² up to 10 m²
Clinical trial material services
Labeling
Clinical trial packaging
QP release
Storage
Fill and Finish
Batch sizes: from 1 unit up to 150,000 units per batch
Clinical and commercial scale
Automated fill and hand fill
Aseptic filling
Vials: from 2 RDIN up to 50 RDIN
Syringes: from 0.5 ml up to 10 ml
Other primary packs: via handfill
Terminal sterilization