Freeze drying brings stability and is therefore becoming increasingly popular. At BioConnection, we have many years of experience in the freeze-drying of sterile medicines. We offer freeze drying services for small or larger scale badges.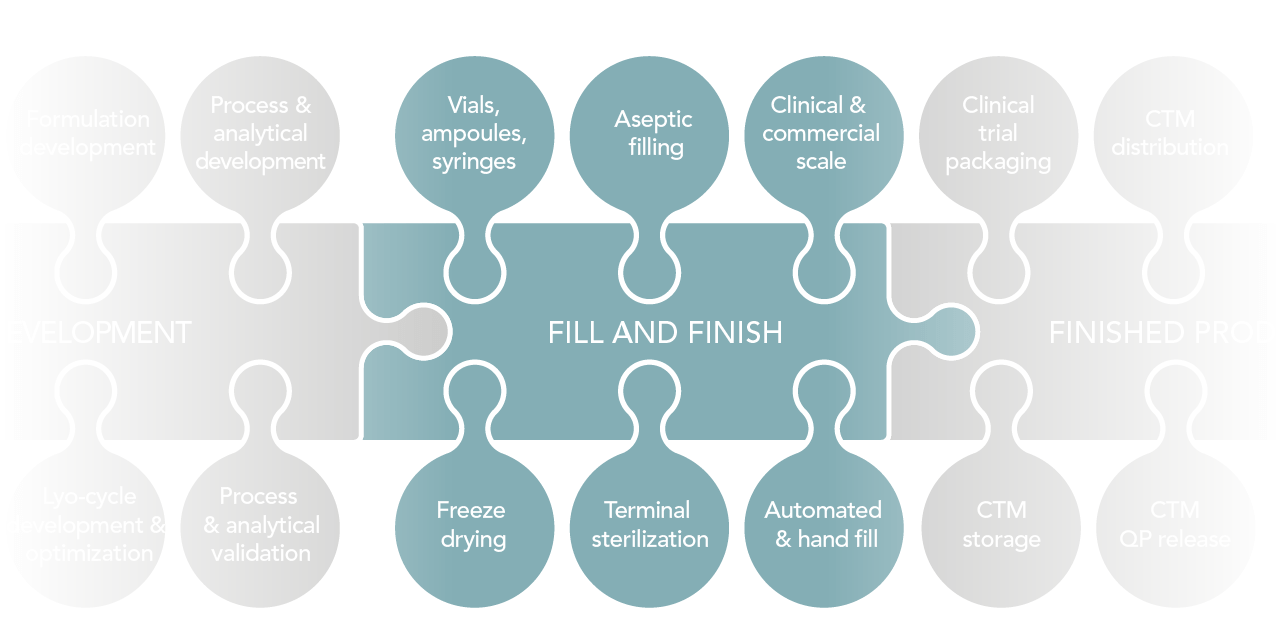 Reliable lyophilization services
When it comes to freeze-drying pharmaceutical products, reliable process control is indispensable. Therefore, we have full control over the freezing process. We currently have two GMP freeze-driers available for you. One at our clinical scale filling line (2-50L) with a shelf area of 3m2 using manual loading and unloading on trays. Our commercial freeze-dryer of fully automatic, integrated in our new filling line, and offers a shelf area of 10m2. Both freeze-dryers fully comply to EMA and FDA regulations.
Our freeze-drying services feature:
Reliable process control
Compliant with FDA requirements according to 21 CFR Part 11
Shelf areas ranging from 3 m2 up to 10 m2
BioConnection is known for its flexibility and this also counts for our lyophilization services. We offer freeze drying services for the smaller manufacturing runs of start-ups as well as commercial-scale production and anything in between.
Please see the summary of our services below to view our production capacities per vial, and syringe. We are looking forward to working with you on freeze-drying demands.
Drug product development
Formulation development
Process and analytical development & validation
Lyo-cycle development and/or optimization
Transfer and scale-up to clinic
Transfer and scale-up to market
Freeze drying
Shelf areas ranging from 3 m² up to 10 m²
Clinical trial material services
Labeling
Clinical trial packaging
QP release
Storage
Fill and Finish
Batch sizes: from 1 unit up to 150,000 units per batch
Clinical and commercial scale
Automated fill and hand fill
Aseptic filling
Vials: from 2 RDIN up to 50 RDIN
Syringes: from 0.5 ml up to 10 ml
Other primary packs: via handfill
Terminal sterilization